Author Amish Tripathi – Talk on Immortal India
Foundation for India and Indian Diaspora Studies  (FIIDS-USA)
 and
Indic Expressions (INDEX)
hosting famous author
Amish Tripathi 
Talk on
Immortal India
Why the culture survived?
The only major ancient culture which is still alive today!!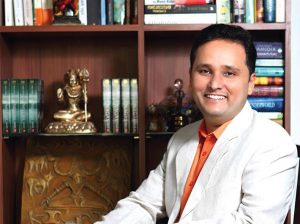 Saturday 3rd February 4:15pm-5:30pm
Venue: South Bay Area (Silicon Valley) To be conveyed to Registered participants
Please note that Due to the commitment to the publisher, this program is limitedly publicized to  Indic Expressions INDEX, FIIDS and affiliated(sister) organizations mailing lists ).
Contact: info@fiids-usa.org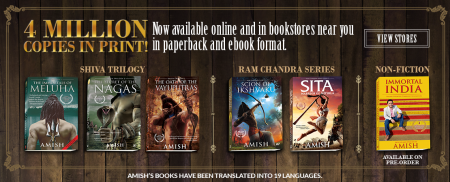 Amish Tripathi (born 18 October 1974), is a famous Indian author, known for his novels The Immortals of Meluha, The Secret of the Nagas, The Oath of the Vayuputras, Scion of Ikshvaku and Sita: Warrior of Mithila. The first three books collectively comprise the Shiva Trilogy[2] and the later two are the first two books of the Ram Chandra Series which is going to be a collection of five books.[3] The Shiva Trilogy was the fastest selling book series in Indian publishing history and the Scion of Ikshvaku was the fastest selling book of 2015. Amish recently launched his first non-fiction book called Immortal India.[4] . All six books have sold over 4 million[5] copies in the Indian subcontinent since 2010. Forbes has ranked Amish among the top 100 celebrities in India.