Girimityas: History of Struggle, Present Status and Future Potential of Indentured Indian Diaspora
Foundation for Indian and Indian Diaspora Studies (FIIDS)
http://fiids-usa.org/indentured-indian-diaspora
Girimityas: History of Struggle, Present Status and Future Potential of Indentured Indian Diaspora
Learn Forgotten Story of Indian Indentured Labors and Connect with Fijian and other Girimitya Indo Americans
Year 2017 being 100 th year of abolition of Indenturedship, the Foundation for India and IndianDiaspora Studies (FIIDS) would like to invite to a dialogue of Girimityas: History, Present and Future of Indentured Indian Diaspora. Let us take this opportunity to connect with and educate ourself and main stream American's about the history of Indentured Fijian-Indian, Mauritius and Indo Carribean Diaspora. Also get inspired from their struggle and survival of culture despite disconnected from the motherland India for more than 100 years.
Date: Saturday 4rth Nov 2017
Time: 3:30 Checkin & Networking 4:00pm-5:30pm
Place: Business Center, 691 S Milpitas Blvd, Milpitas, CA 95035
Registration :        RSVP  Click link here 
Speaker:
Ambassador Ashok Venkatesh, Consul General of India, San Francisco. He has been ambassador of India to Zimbabwe and Czech Republic. Earlier he was on diplomatic mission to Hong Kong, Malaysia, China, Austria and Sri Lanka.
Shri. Shyam Parande, Gen Secretary of Antar Rashtriya Sahayog Parishad (ARSP), Gen. Secreatary Sewa International, India and member of various committees of India's Ministry of External Affairs.
Dr. Narayan Raju – Hon. Consul General of FIJI at San Francisco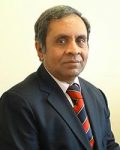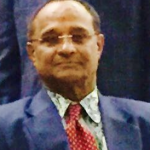 Event Brief Report: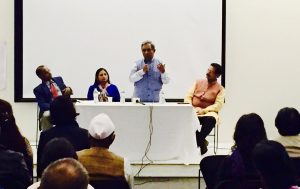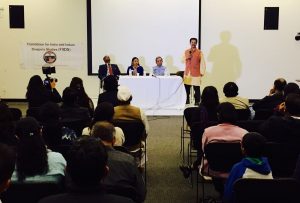 On occasion of hundredth year of abolishment of indentured laborship of Indian diaspora in Caribbean, Fiji, and Mauritius countries, the Foundation for India and Indian Diaspora Studies (FIIDS) arranged a commemoration event in the Silicon Valley. This program was a unique gathering of two different Indian migrants; the Indo American's who came directly from India and Fijian Indians have migrated from Fiji in the last many decades.
The General Secretary of Antar Rashtriya Sahayog Parishad (ARSP), a diaspora platform based in New Delhi, Mr. Shyam Parande commended the diaspora (as a journey from struggle to a) for their success and acknowledged their struggles. He mentioned that this migration started when British needed workers after the end of slavery around 1840s. British recruiters tricked vulnerable Indians into this system, promising gold to a land of Sri Rama (Surinam) but in reality exploited them as bonded labor (workers). Mahatma Gandhi's political guru Gopal Krishna Gokhale and Pt. Madan Mohan Malaviya and many other freedom fighters relentlessly fought against the indentured system to get it successfully abolished in 1917. The diaspora not only established them selves successfully but many of them engaged in political system and became leaders in many of these countries. Mr. Shyam Parande reminded about India's ex-Prime Minister Atal Bihari Vajpayee's statement on the first pravasi Bharatiya day that every India who goes outside Bharat carries a small Bharat within them. Similarly this Indian diaspora who are also called as Girimityas also carried Bharat's culture in the form of Tulsi Ramanaya, Hindi language, food and practices. On this occasion, Mr. Shyam Parande emphasized Gandhi's appeal on this occasion to be politically active in the countries Indians decide to stay.
The India's Consul General of San Francisco, Ambassador Mr. Venkatesan Ashok told that the history and status of this diaspora is very close to him as he was present in the grand commemoration of 150th year of Indian arrival celebration event. During his keynote speech he touched the hard ship the indentured labor survived in the inhuman journey of months by sea. He mentioned that lack of medical, food and living conditions were not much better than slavery however the community showed a remarkable resiliency and became successful. He informed that government of India is actively engaged with the diaspora.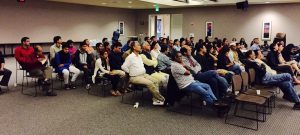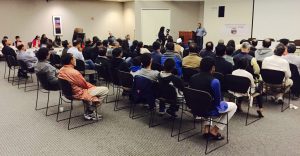 The Hon. onsul General of Fiji Dr. Narayan Raju mentioned that the Fijian Indian community is proud of their heritage and India. He mentioned that the diaspora carries the same Indian genes and culture making them successful not just in Fiji but all over they go. However, he emphasized that the government of India and people from India should do more efforts to better connect with the diaspora countries and people.
The mayor of Cupertino Mrs. Savita Vaidyanathan thanked the FIIDS for holding such informative session and informed that such inspiring history should be shared with coming generations.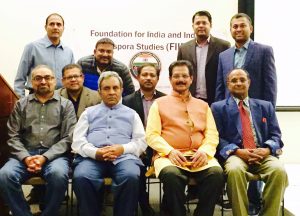 On this occasion, a few second-generation Indo American children, Svasti Kandpal, Shivani Kand, Arya Shukla, Ruchita Varshneya, Lavi Dhir and Lakshin Dhir,  made a small but informative poster exhibition of the indentured Indian diaspora. Dr. Jasubhai Patel, a director of FIIDS, thanked the guests, audience, children who made the posters and this program's volunteers Sunil Erraballi, Gaurav Partardhan, Pravin Dhir Girish Thobbi, Vibhu Pratap, Khanderao Kand and Yogi Chugh.
History: The Indian indenture system was an ongoing system of indenture, a form of debt bondage, by which 3.5 million Indians were transported to various colonies of European powers to provide labour for the (mainly sugar) plantations in  Fiji, Mauritius, South Africa, Reunion Island, Francophone countries, Malaysia, Trinidad, Suriname, Guyana, Jamaica, Guadeloupe, Martinique and other countries of the Caribbean. It started from the end of slavery in 1833 and continued until 1920. The indenturedship was officially abolished on March 20, 1917. Many of the descendants of the labours subsequently migrated to US among many of them are in the New York and San Francisco bay area region. This event will give a way to reflect on this history, status and issues of the "indentured" Indian diaspora.
Then survival struggle and retention of culture is an inspiring history of Indentured Indian where despite disconnected from the motherland India and resistance from local authorities, the Indian diaspora retained the language, culture and developed a political influence so much so that they have headed governments in many countries including  Fiji, Trinidad and Tobago, Mauritius, Suriname, and Guyana.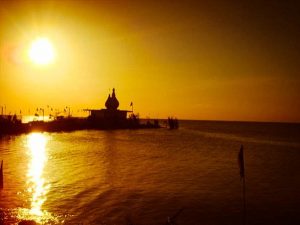 (Temple built in Sea in Trinidad with 10+ years efforts when permission was denied to build on land)
FIIDS Event Team: Rakhi Israni, Yogi Chugh, Gaurav Patwardhan, Sunil Erraballi, Pravin Dhir
FIIDS National Team: Khanderao Kand, Dr. Jashubhai Patel, Prof. Radhyeshyam Dwivedi
Contact: khanderao@fiids-usa.org